BRUTE FORCE & DDoS ATTACKS – they are the bane of all servers and hosts! 
Brute force attacks are very hard to track, and cause havoc to servers which cause sites to go down. And that is just on the good side – if there is a good side. We are able to stop brute force attacks but not before we notice that there is an issue. Now we will be able to stop attacks before they cause an issue!
And so we are implementing new security features to our servers to better protect you! We are implementing these new security features overnight. Expect small windows of downtime while these features are being enabled on the server.
1. An Operating System with Security in Mind
---

Stability | Security | Performance | Flexibility
Each of our clients has their own special place on the server! This helps with performance spikes and prevents slowdowns and downtime by limiting and partitioning resources per user, thus reducing resource spikes. You'll also be able to check your cPanel account to see how your site is using your allotted resource pool. Just a few of the features:
Disk IO Improvements
Hardened PHP
Faster PHP Pages
PHP Selector
2. Artificial Intelligence to stop the bad guys faster!
---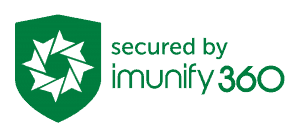 Our servers are now secured by Imunify360 at no extra cost to our clients! Here are a few of the features:
Advanced Firewall
Prevents unauthorized users from accessing your servers. Uses herd immunity and artificial intelligence to detect new threats. Capable of defending against brute force attacks, DoS attacks, port scans, as well as many other types of attacks. If imunify360 blocks your access to your login – due to invalid password, because we all forget our passwords every now and then – they have a self-service unblocking tool! Simply click on the "I am not a robot" check box to unblock your IP address.
Intrusion Detection System / Intrusion Prevention System
Includes a comprehensive collection of "deny" policy rules to quickly block all known attacks. Monitors server logs and scans log files from all different angles and bans IPs that show malicious signs.
Malware Scanning
Automatically scans file systems for malware injection and quarantines infected files.
Hardened PHP
Keeps your server secure by patching all PHP versions against known vulnerabilities. This allows you to run any version of PHP without having to update programs.
Website Reputation Monitoring
Analyzes if your site or IPs are blocked by any blacklists and notifies you accordingly so that you can take action.
3. Let's get 2018 started right!
---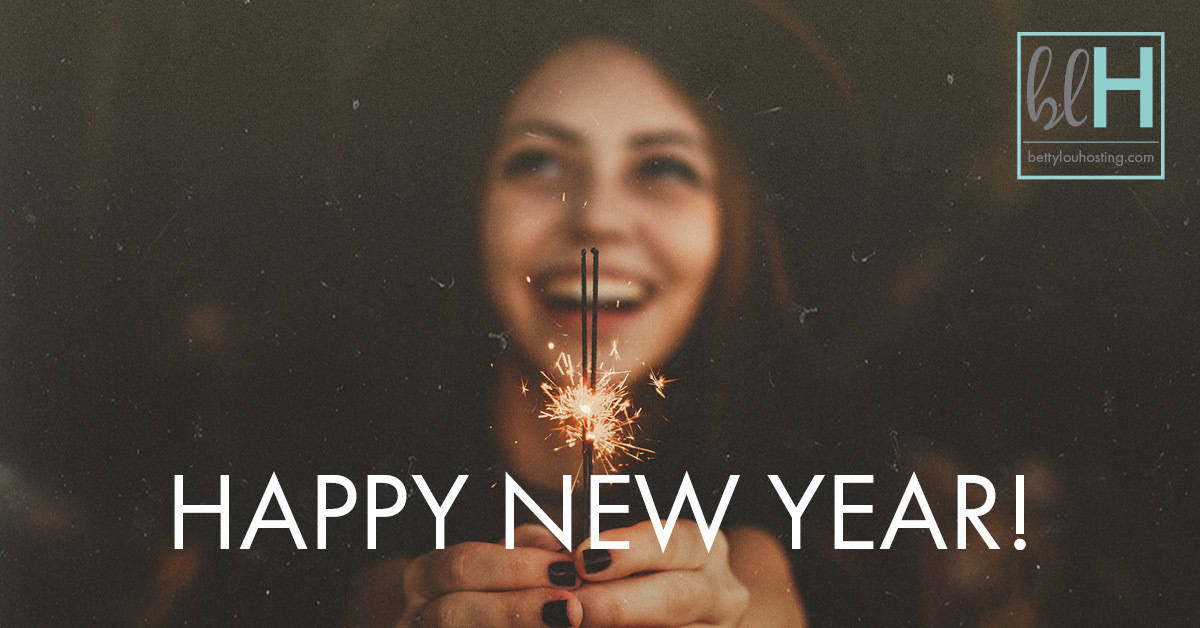 UNLIMITED BANDWIDTH for 3 months!* A special New Year's gift from me to you!
To inspire creativity and growth, I am breaking down the walls! You will have unlimited bandwidth from January 1 – March 31, 2018.
4. A new revenue stream for your blog
---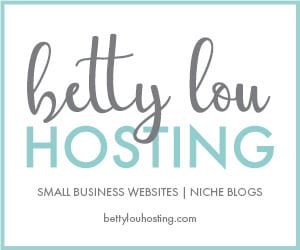 The Betty Lou Hosting Affiliate Program: Earn up to $50 for each qualified signup!
Our affiliate earning scale matches our pricing structures. You will earn money for each individual that signs up for a plan after clicking on your unique affiliate link. A cookie will be added to their browser for 90 days. If they purchase a plan during that time it will count towards your affiliate earnings. **You must disclose that you will earn affiliate income to your readers.**
Earning structure:
$10 Beginner Plan = $10 to you
$15 Intermediate Plan = $15 to you
$20 Serious Plan = $20 to you
$35 Expert Plan = $35 to you
$50 Professional Plan = $50 to you
If you are interested in becoming a Betty Lou Hosting Affiliate click here. Don't forget to read the Affiliate Agreement.

Not sure what an Affiliate is?
Affiliate marketing is an easy way to earn money simply by referring individuals to a business. Ex: you are reading a blog about a product that someone loves and they give you a link to purchase that product on Amazon. If it is an affiliate link that they are using they will receive a portion of the sale from Amazon. This costs the purchases no extra money, earns the poster money, and gets the company sales.
Ways to use affiliate links:
Write reviews.
Posts informative articles on the product.
Show people how easy something is to use.
Etc.
Always recommend that they use whatever it is you are talking about. Sales for the company = money for you.
Please let me know if you have any questions!
~ Amanda
*For current customers only. Unlimited bandwidth in accordance with our Terms of Service.